Quality Made To Keep You Dry
This full-length riding jacket is manufactured using lightweight, strong PVC and is designed as an excellent farm or riding jacket. This easy wearing 100% waterproof jacket includes heavy-duty plastic snaps (easy to use when riding), double-welded seams and large waterproof outer pockets. It is light enough to wear all day long but hard-wearing enough to stand up to wear and tear. 
FEATURES:
Double-welded seams, front-facing storm flap, and heavy-duty plastic snaps – These features combined make this a great coat for not only riding but also general farmwork.
Lightweight and strong single-layer 650gsm PVC – There is nothing worse than a heavy coat that restricts you from moving freely, that is why our lightweight PVC riding coat is best. It keeps your 100% dry and allows for movement.
Waterproofed external pockets with flaps – Our external pockets on this waterproof coat are easy to access and are big enough to contain things like your mobile phone and other essential items that you might need on a day-to-day basis.
Nose to toes – This full-length jacket is designed to keep every inch of you dry, it even has a flared flap in the back to completely cover and protect you and your saddle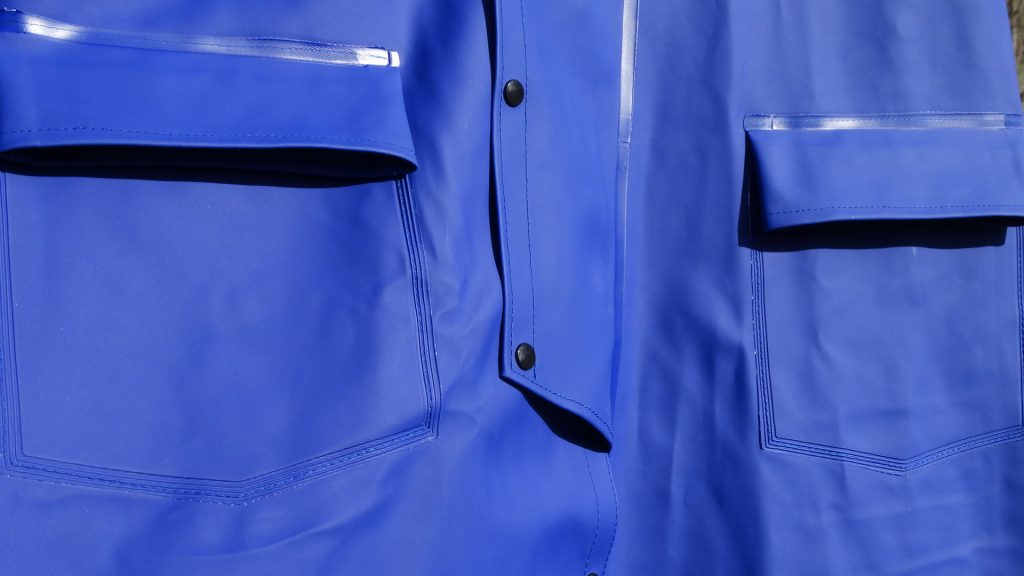 A size chart is available in the product description, however if you are unsure, please feel free to contact us!